Simplest Multi-currency wallet for WordPress. (step by step guide here)
Admin panel video: https://youtu.be/U_j-pH_G9vA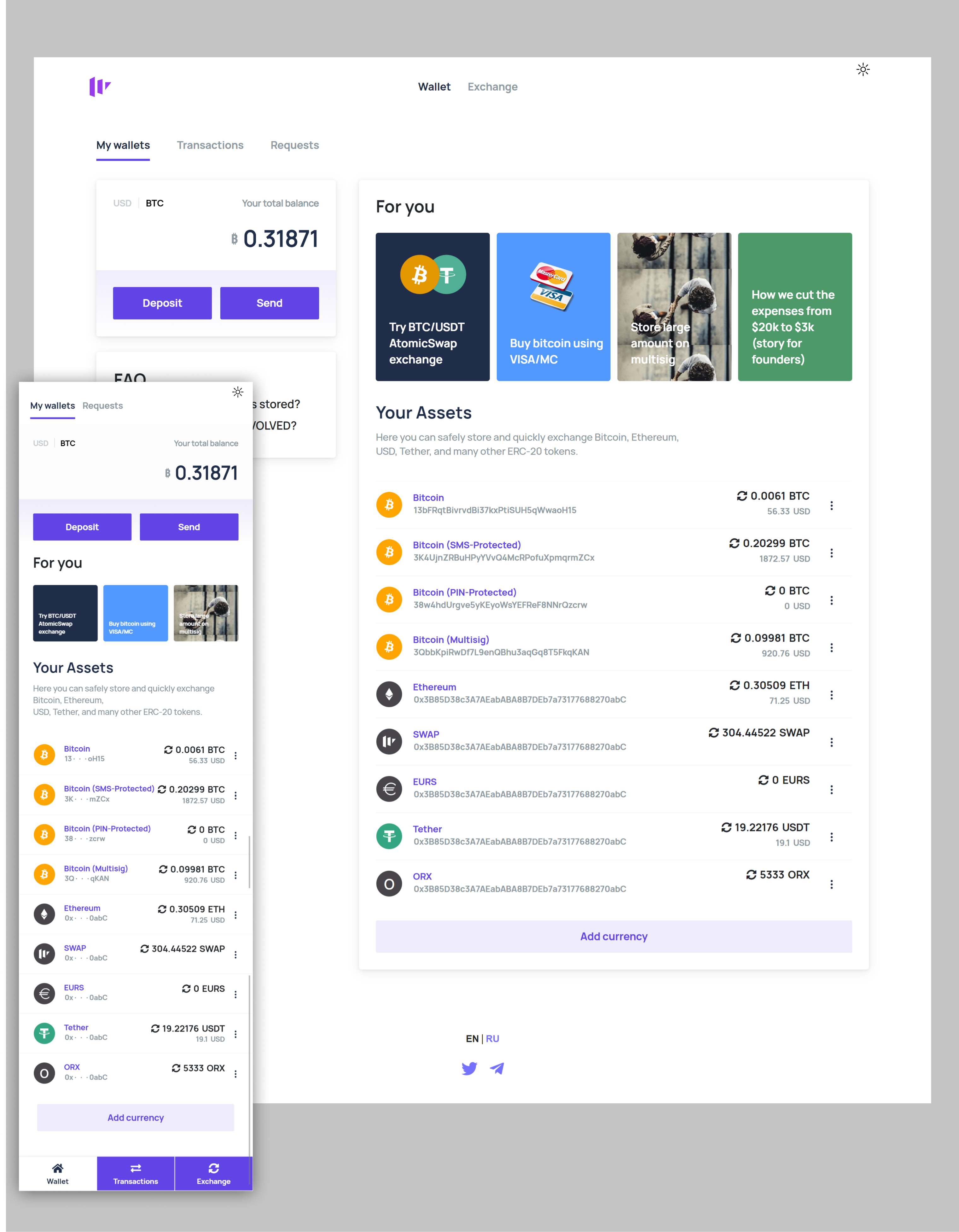 1. Multi-currency wallet. Your users can store Bitcoin and custom assets
Add many assets to your wallet. Multi-wallet demo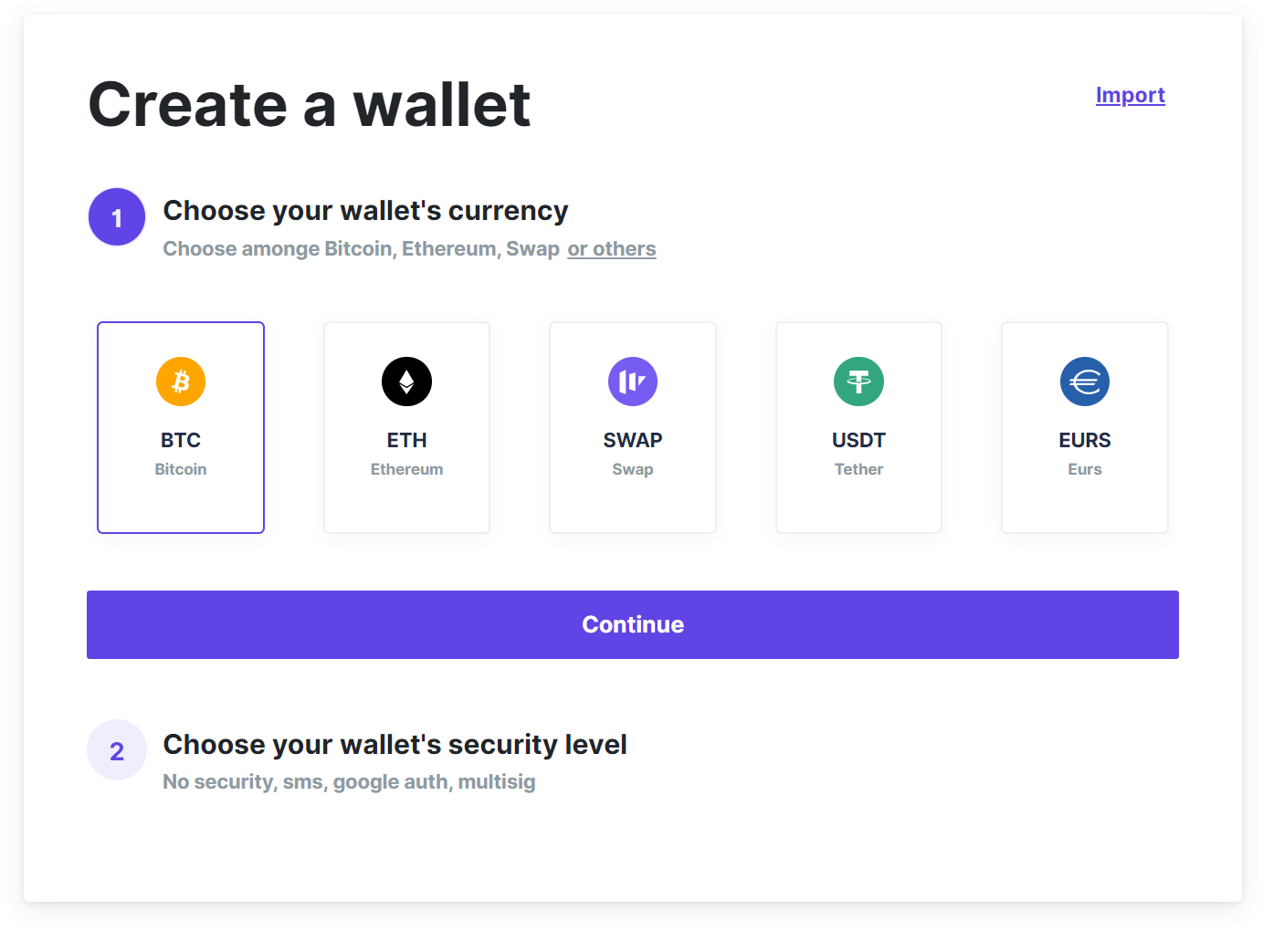 Checkout this case: https://twitter.com/Atomic_Wallet (our real client who get paid for listing assets).

Free! The list of your potential partners (daily update) .
3. ERC20 wallet
Are you an ERC20 owner? Create a branded ERC20 wallet on your own domain.
Single token wallet demo
3. Buy/Sell assets . (Exchange widget)
4. Secondary market (trading btw users)
6. Other usecases
- USDT stablecoin wallet (payment system) - Sell crypto
Setting monetization in admin panel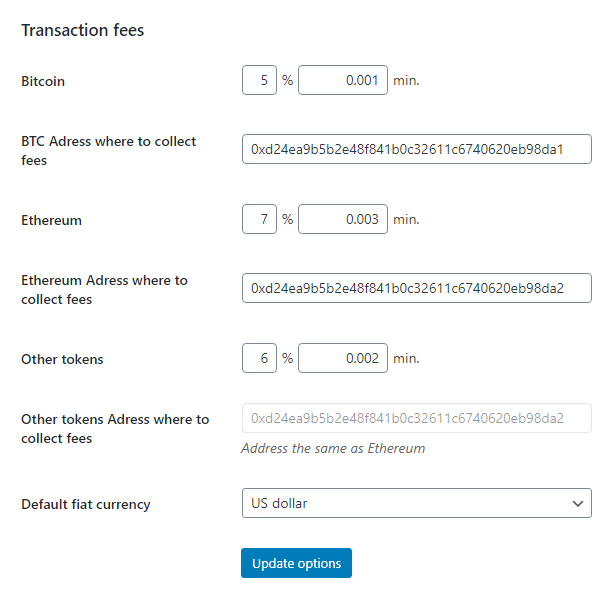 Risk warning!
According to WordFence, there are almost 90,000 attacks per minute on WordPress websites. In one study, it was found there are 3,972 known WordPress vulnerabilities. Out of which, 52% are from WordPress plugins, 37% are due to core WordPress files & 11% are from WordPress Themes. We cannot guarantee the security of your customers fund. But our wallet has 2fa autorization feature (your users confirm transactions via sms), which greatly reduces the risk of loss of funds. Also we recomended to upload static version of your wallet, check this tutorial https://www.youtube.com/watch?v=RXJ1KyCTBFQ
QA
q: Who controls a wallet?
a: user (private keys stored in his browsers localstorage, user must save his keys). Screenshot:

.


How can i trust you?
John McAfee has been started his own wallet with us. Another real client: https://sonm.com/swap-online/ ($40 000 000 rised)


Can we integrate your wallet directly inside our website allowing users to transfer from A to B on OUR website?
a:YES!

How to create own token?
https://vittominacori.github.io/erc20-generator/ (set in form: decimals: "18", name:"example", initialSuply:1000000, totalSuply:1000000 )

Is it non-custodial wallet?
Yes

How can admin earn on this plugin?
a: You can setup transaction's comission. See Screenshot

Is it non-custodial wallet?
Yes

Can i see admin panel?
Video: https://youtu.be/Mw_NAu-HpWI

All the deposits and withdrawals are automatic?
yes, transactions are sent to a network immediately


Should the admin maintain a reserve of bitcoin for sale via VISA/MC?
No, sales are automatically perform through the itez.com service (they forward bitcoins from kraken.com).

The members have the possibility to open this wallet on other wallet with their private keys?
Yes (Electrum, Metamak, Myetherwallet etc…)

I didn't see the "backup your private keys" banner
Looks like you've already save your keys. Clear local data and refresh the page (https://intercom.help/scoutpad/en/articles/3478364-how-to-clear-local-storage-of-web-browser#:~:text=Press%20CTRL%20%2B%20Shift%20%2B%20Delete%20(,Click%20Clear%20data.)